Therapy Options
A variety of therapy options can be implemented based upon client interests. Simply developing new hobbies or picking up on old ones can build self-esteem.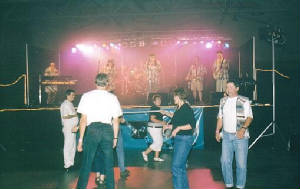 Hobbies & Activities are great theropy!
Personal Support:
Since our clients come to us with a wide variety of needs, we are available to provide personal support in numerous ways: Homemaking, meal preparation, hygiene, budgeting, parenting, diet & exercise, are but a few that many of us take for granted. Active Care is also there for crisis intervention, stress management, companionship, public health & safety.
Employment Counseling:
Employment may be an acheivable goal for many clients while others may be comfortable in a volinteer role. Either way, Active Care will assist in making those goals a reality. In some cases, on the job support may be an option.